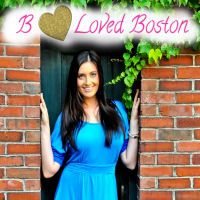 This weekend was great! I wish it wasn't over yet though. It went by way too quickly.
My friend, Shiran, just moved back to LA after 5 years in Toronto. We are SOO happy to have her back. She just moved into her new place in Santa Monica so I went over there Friday night to check it out. We had some wine at her place and then went out to the bars. It was so fun!
Saturday I was so tired from the night before (grandma over here can't hang anymore) that I slept and laid around most of the day. Saturday night I had a date (yes I just mentioned dating on this here blog!). I am not going to go into the details about it, but I will say that it went well and I am looking forward to going out again. I will keep you guys posted!
Sunday I did laundry, cleaned, read and got ready for the week ahead.
This week I have my first deposition in LA since I moved back and will be doing the usual tennis and ballet! How was your weekend? What are you up to this week?